Get to Know the Beaches of the Hammock Coast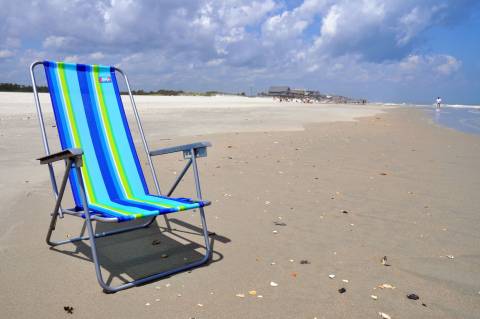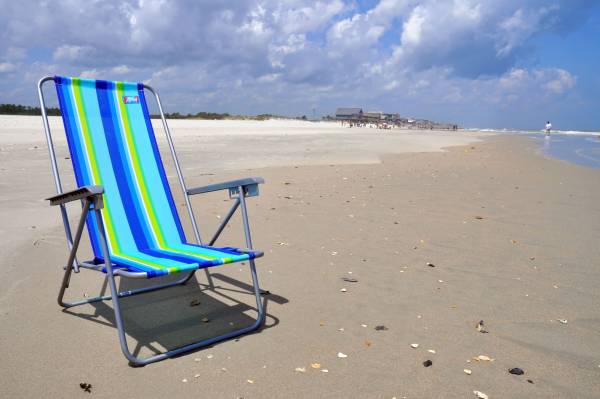 Whether swinging in a hammock, sunbathing on a beach towel or playing in the surf, there's nothing quite like the peacefulness of a summer day spent by the sea. If this is your first time visiting the Hammock Coast, browse our Beach 101 for tips on getting to know our beaches. 
Hammock Coast Beach Access
From Surfside Shores and Garden City Beach at the north end to Pawleys Island to the south, a network of communities are jewels in the "Strand" that spreads along the gorgeous South Carolina coast. Every beach has its own lure. On the north end, for example, Garden City Beach is a favorite of surfers.
Lifeguards are available on the South Beach at Huntington Beach State Park in Murrells Inlet. The State Park offers three miles of pristine beach, where visitors can explore jetties, swim in the Atlantic Ocean and relax on the beach with a book. There's also a bird sanctuary, so birdwatching is among favorite activities here. Other activities include fishing and kayaking. There is an admission charge.
Pawleys Island lies off Waccamaw Neck, a long, narrow peninsula between the ocean and the river.  It has the largest free public beach access lot in Georgetown County, located at its south end. This beach offers great shelling at low tide. Head's up: It gets busy on the weekends, so go early. There are eight total beach access areas in Pawleys Island, but some have limited parking and regulations are strictly enforced.
Head to a favorite locals spot at the public beach access beside the Litchfield Inn. Litchfield and North Litchfield beaches offer several public access points but, again, there's limited parking. Follow the posted signs because you don't want to get a ticket on vacation.
Stay on the Beach
Stay directly on the beach for easy access and free parking. TideLife Vacation Rentals offers several properties in various locations, including:
Slowen Down, located 50 yards from the beach at Pawleys Island, has spacious decks on both the front and back of the home and is perfect for vacations with family and friends. 
Dad's Legasea has incredible oceanfront views, and also offers access to a creek.
Steele Oceanfront House in DeBordieu offers a wide porch and a screened in area to relax and enjoy the view and those wonderful beach breezes. DeBordieu is a private, gated oceanfront community in Georgetown. 
Goin Coastal SH 311 is a smaller property - one bedroom that sleeps six - within Litchfield by the Sea Resort, a private beach community. This property gives you full access to the beach as well as a lazy river and other amenities.
Beach Activities
There are so many activities to enjoy on our local beaches. Need ideas? We'll throw in a couple of pro tips.
Kids love digging around in the sand. You can buy plastic pails and buckets, but you can also just use plastic cups and spoons. Build a sand castle, discover buried treasure or just fill a hole with water. It doesn't matter, the kids will have a blast.
Also, bring a ball, Frisbee or kite. Or, all three. Those three toys can keep kids busy for hours. They're great for adults, too, for that matter.
Now that you know the ins and outs Hammock Coast beaches, it's time to get packed and get on the road.