Explore the many great dining options the Grand Strand has to offer! 
Casual Dives
Casual | Family-friendly | Burgers
River City Cafe is the best place to get a burger on the Grand Strand! Both a local and guest favorite, River City Cafe offers a great menu with a variety of burgers, appetizers, and more! 
Casual | Family-friendly | Pizza
AJ's Pizza delivers hot, fresh pizzas. Their menu also has wings, pasta, wraps, salads, and more! Perfect for a quick tasty dinner after a fun day exploring! 
Casual | Family-friendly | Mexican
Fiesta Mexicana Cantina is the expert in traditional Mexican cuisine on this side of the border. They use fresh ingredients and skilled chefs with traditional recipes to achieve high-quality Mexican flavors. It is family owned and a great place to bring your crew for a delicious lunch or dinner.  
European
German Soul Food
Cafe Old Vienna serves up delicious German soul food. This hearty cuisine will be the perfect thing to refuel you after a busy day of exploring the area. 
Fusion | Italian 
Malibu is an Italian-inspired coffee and pastry lounge decorated in an American beach style. Enjoy a delicious cup of Italian coffee while you sit back and enjoy being close to the beach.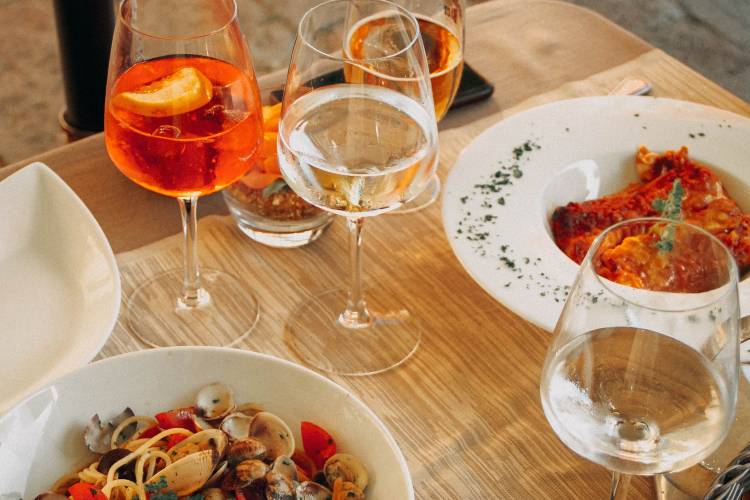 Fine Dining | Italian
The Villla Romana Italian Restaurant is a fine dining experience full of traditional Italian cuisine. Try delicious veal, chicken, and pasta dishes, don't forget dessert! They also offer Gluten Free and Allergy Sensitive options. 
Italian | Fine Dining
 "The Original" Valentino Italian Restaurant on Surfside Beach offers a  romantic setting for Italian cuisine. Enjoy a warm atmosphere of live music while you experience the flavors of an authentic Italian dinner.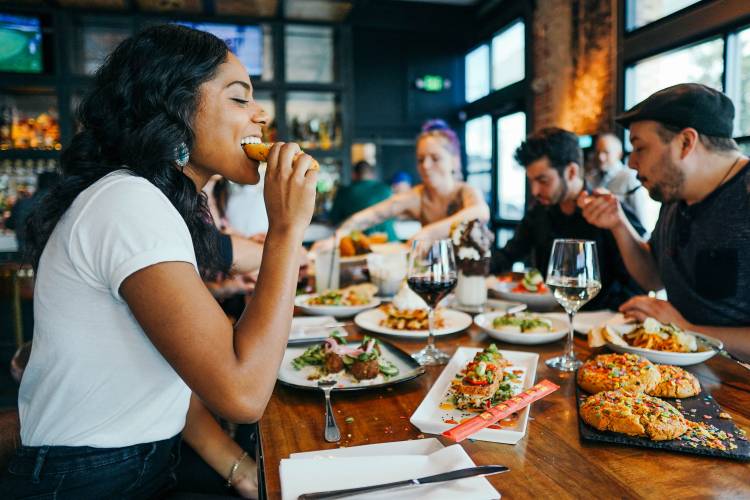 Seafood
Seafood | Bar
Drunken Jack's is proudly home to the freshest seafood in Murrells Inlet, the seafood capital of South Carolina! The pub offers great views of the inlet, and a delicious menu full of seafood.
Bar | Seafood
Perrone's market offers a variety of delicious specialty meats like dry-aged prime steaks, local seafood, and a great bar with a large selection of beers, wine, and signature cocktails. Be sure and check out their small plates for the bar! 
Local Favorites
Fine dining | Fusion
Frank's has great indoor and outdoor seating options, and an award-winning chef menu with fusions both guests and locals love! 
Seafood | Fusion | Fine Dining
Chive Blossom is loved for its fusion of Seafood with Asian, Mediterranean & French influences that create a menu with unexpected, yet delicious combinations. 
Thai
Black Thai wants you to experience the culinary traditions of Southeast Asia. Stop in for a fun and welcoming atmosphere, and taste the many flavors of Thai cuisine.   
Fine Dining | Seafood
Hanser House is a family-owned restaurant located in the North Litchfield Beach section of Pawleys Island, SC.  They are open for dinner Monday-Saturday. Their menu consists of home cooking, aged beef, and fantastic seafood.