Pawleys Island Property Management Services
Deliver the Service and Attention You Deserve
First, we want to truly thank you for visiting our website to learn more about our property management services! Change is never easy and making a decision to rent your vacation home or move to a different property management company is also not easy. We hope that you will take this opportunity to learn more about our vacation property management services and what we have to offer. 
Interested in our Pawleys Island Property Management Services?
We are a Vacation Rental Property Management Company located on Pawleys Island. We serve homeowners with vacation rentals in Pawleys Island, Litchfield Beach, Georgetown, Debordiue, and nearby areas! 
What makes TideLife Vacation Rentals a great partner to help you manage and protect your investment? We are NEW and FRESH, but experienced. We have the knowledge to attract and source guests as well as the DRIVE to be successful.
Where is the TideLife Office Located?
Our office is conveniently located in The Village Shops. (Red Roofed shopping complex South of The Hammock Shops) TideLife Vacation Rentals was started because the owner, Suzanne Temple, wanted to create a company where Owner and Guest needs were first priority. Since we do not do real estate sales, this gives our staff the opportunity to remain focused on each owner's individual goals as well as provide outstanding customer service to area guests.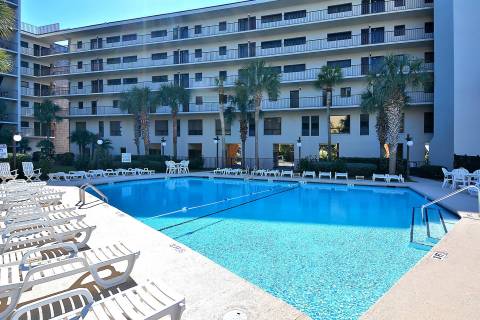 Things to Consider for Your Vacation Property:
If your property is among 100 or 200 properties how can you be sure that your property is getting the exposure and attention it requires?
Think about this analogy---If you walk into a candy store and there are 80 candy bars on the shelf and one salesperson…which one are THEY pushing? Is it the one they like the most, the one that isn't selling the best or is it random? And then ask yourself, has the salesperson ever even tried all the candy bars, what makes the salesperson qualified and do they have a relationship with the suppliers or do they even care about what candy bar you choose?
It might seem silly, but stop and think about it in regard to your vacation rental.
How many houses are competing for the guest's attention?
Who and what determines which house is offered or suggested when a guest inquires? Does the person representing your home and talking with guests have the right qualifications? Have they ever been to your home? Do you know who they are and do they know you and what your GOAL is?
Does the person on the other end of the phone or email CARE?
It is an interesting analogy that really gets your thinking. Ask questions and be relentless when it comes to your investment. You should expect nothing but the very best from your Property Manager.
What Type of Vacation Management Services Do We Offer?
We offer outstanding marketing services paid for by TideLife Vacation Rentals.
We have a fully integrated website with online booking 24 hours a day as well as a variety of other strategies that provide specific results for individual properties. We will coordinate cleaning and maintenance services for you and your home.
We are not in the business to clean or make major repairs. Our philosophy is to do what we do best, which is filling up your calendar with guests. We have partnered with professionals in housekeeping and maintenance that have knowledge and many years of experience. We will monitor, check and recheck any services that we coordinate to ensure that they are performed properly. If you prefer to use your own vendors for any services we are more than happy to work with them as well. We will personally answer and follow up on all inquiries…24 hours a day. We offer our owners a direct, dedicated phone number for unlimited access. We ONLY have licensed Property Managers, who have toured and inspected all properties, RESPOND to owner and guest inquiries. We will never take on more properties than we can handle.
We believe that growing our business at a pace that will enable us to service all properties and guests is key to our success. We will create a detailed plan for each home in regards to meeting the Owner's objectives.
This plan will be reviewed weekly, monthly, quarterly and yearly to ensure that all goals are being met. We will communicate, communicate and communicate with our owners.
We never want you to be in the dark. We believe that a proactive approach is important and would rather provide you with as much information and feedback as possible than none at all. In doing this, we create relationships with our owners built on trust. We offer owners an online portal to access house information or book owner reservations.
We will also answer any questions or book owner reservations over the phone at any time…we are here for YOU.
We offer direct deposit for your income as well as detailed monthly and yearend statements.
Making the Change with TideLife Property Management
Most Management Agreements can be terminated with a 30-day written notice, read yours if you are considering a change. At TideLife Vacation Rentals we have no problem honoring existing reservations. We will work with ANY agency to ensure a smooth transition with no loss of income for you as well as commission due to the previous agency.  Plus, if you are ever dissatisfied with our service and decide to leave us (which we don't foresee), then we will gladly provide you with the names and contact information for all of your guests.  We think it's important to build that type of trust between the owner and the property management company right from the start.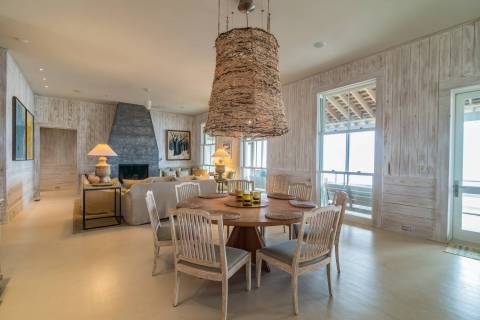 What Our Property Owners are Saying About Us:
TideLife truly exemplifies their mission of being relentlessly committed to excellence.  In this day and age of number-crunching and machine-generated assistance, it is easy to provide business without any actual human contact. However, my experience with Suzanne and Max has shown me that there are still dedicated individuals who believe in going the extra mile for the person and not the profit. This personable couple has treated me like more than something they have to check off their to-do list. I have truly felt cared for as a person and customer. I have only been with TideLife for a little while and they are true to their word when they say that, "every interaction with a guest or an owner is an opportunity to create a relationship that will matter. With TideLife, I have gone from, "I need help" to "I feel home."
- Lisa Hecht (Owner of two properties)
We arrived at our home after the Summer rental season and the house NEVER looked cleaner.  Thank you!
- Pawleys Oceanfront homeowner
If you want to be a part of our EXCLUSIVE rental program where OWNERS come first...call Suzanne.
You can reach us at
843-314-0376 or kamra@tidelifevacationrentals.com

Call or email TODAY to schedule a meeting or for more information about TideLife Vacation Rentals.
Remember…if you are not getting the service and attention you deserve, we have plenty of energy and time to work hard to meet your goals.