Your Guide to Pawley Island's Restaurants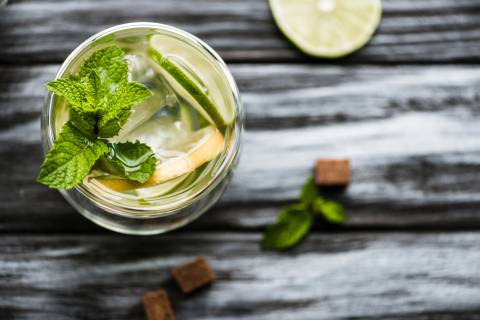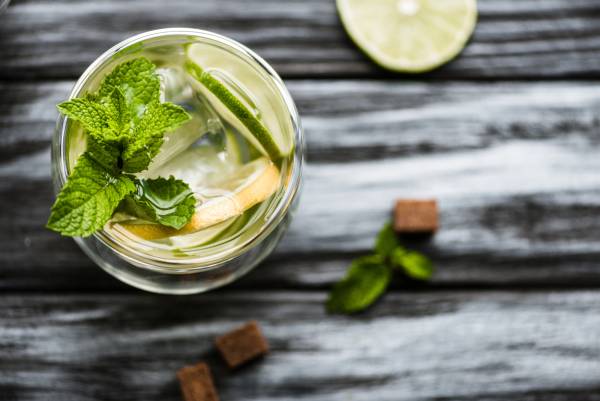 What's a trip to the South Carolina coast without indulging in the area's exquisite cuisine? From Lowcountry favor-ites to succulent seafood to eclectic fusions, Pawleys Island restaurants offer an array of flavors for the most dis-cerning palates.
Many have now re-opened - with safe, social distancing guidelines, of course. So, what better time to make a beach getaway and enjoy some mouth-watering dishes than now?
One of the newest to hit the area is Locals Eat, Drink, Celebrate, a gastropub that provides a different section for each of its three parts. For example, the "Eats" section of the building is for family-friendly dining, offering twists on traditional fare like sweet potato hummus, skillet cobbler, and mac & cheese with a duck confit or short rib add-on.
The "Drink" part for patrons 18 years and over is a bar-type setting with a lounge where guests can enjoy craft cocktails and 20-beer tap selections. The Drink section offers a cool vibe with awesome floors made with original Charleston bricks that came over as ballast in trade ships and exposed beams from the old Wilmington post office. It also has a stage for live music and a separate entrance.
The "Celebrate" portion is a large, open event space located on the second floor that will cater to parties, large get-togethers, wedding rehearsal dinners, and work events.
Watch the Locals Eat, Drink, Celebrate Facebook page for opening dates, and more.
At Bistro 217 patrons can dine in the beautiful, airy courtyard or a nifty nook tucked away in the dining room. The menu includes an array of dishes, each prepared from scratch with creative flair by Chef Adam Kirby. For lunch, try a fried oyster salad with sliced pear and candied walnuts or a pan-sautéed grouper served with lobster sauce. Start dinner with a Warm Pistachio-Encrusted Goat Cheese Salad and choose an entree of local flounder with pepper-jack cheese grits or the Eggplant Treasure Chest filled with local shrimp, scallops and grouper and covered in a bas-il-parmesan cream sauce. Bistro 217 gets rave reviews for its savory meals, wonderful atmosphere and friendly wait staff.
Another of Pawley Island's popular restaurants is Chive Blossom Restaurant & Bar, where Southern classics are prepared with Mediterranean, French and Asian influences. Start with the She-Crab soup, pan-sautéed conch, or crab slaw. The dinner menu offers several noodle dishes, seafood fare crab cakes and shrimp and grits, and per-fectly prepared steaks. Eat on the deck for an elegant outdoor setting.
Perrone's Restaurant & Bar also offers world cuisine with a focus on Mediterranean flavors. Offerings include a mulligatawny British soup made with Indian curry spices, coconut milk and lots of vegetables, a beet and arugula salad, escargot, spicy crab spaghetti, duck breast, and dry-aged beef, as well as lamb chops and a 16-ounce pork shank. Dinner is served inside or on the restaurant's new outdoor seating area (weather permitting). Note: They are not currently open for lunch. 
For Italian food, head to Caffe Piccolo, one of the area's best-kept secrets for its understated charm and delectable dishes. The dinner menu is available at the restaurant or to-go from 4 p.m. 'til closing. Choose meatballs made with beef, veal and pork, fresh ricotta, basil oil drizzle, and toasted pine nuts. Stuffed banana peppers are packed with sausage, breadcrumbs, pecorino Romano, and fresh herbs. Entrees include dishes such as chicken or veal piccata, marsala, Francese or Scarpariello. Shrimp scampi, linguine with clams or pan-seared diver scallops highlight the seafood menu and, of course, there are the classic pasta dishes like Bolognese, mushroom Ragu plus fettuccini carbonara. Order a bottle of wine from the extensive wine list for a perfect evening dining out.
Last, but not least, Pawleys Island Tavern offers a time-tested eatery with cold brews, thick burgers, and lazy Sun-days. Closed on Mondays, this establishment is open from 11 a.m. to 2 a.m. the rest of the week. Pawleys Island Tavern serves good, old-fashioned comfort food like chicken wings, homemade pimento cheese and chips, peel 'n eat shrimp, and a hot soup of the day. Chow down on a Lowcountry po-boys, barbecue sandwich, a triple-decker Island Country Club, or a classic turkey Reuben. Or build-your-own classic burger or hot dog. You will even find pizza on this ample menu.