Top 6 Things to Do During Winter on the Hammock Coast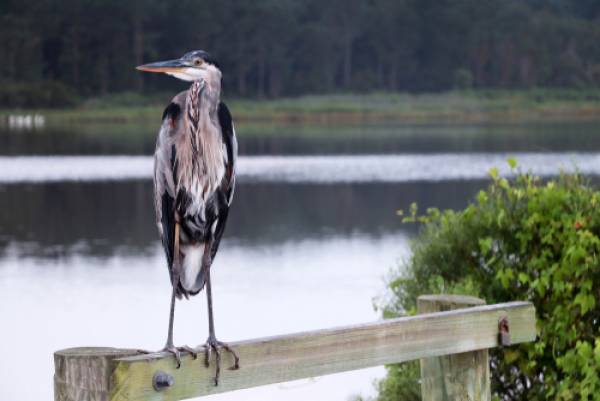 The Hammock Coast of South Carolina makes a perfect location for winter visitors looking for a peaceful location. It's easy to slow down and relax when booking a stay in the charming communities like Pawleys Island, Murrells Inlet, Litchfield Beach and DeBordieu.
1. Escape freezing temperatures, snow and ice. Winter in Pawleys Island is pleasant, with average daily highs in the 60s. Winter visitors can participate in outdoor activities such as crabbing, fishing, golfing, and bird watching. Walk on the pristine beach or paddle a lovely local waterway. Check out The Oyster's Pearl, a luxurious, four-bedroom ocean-front home in the DeBordieu Colony. The five-bedroom Altman House, a new addition to the TideLife family, sits directly across from the beach access on Pawleys Island's north end. The location treats guests to great views of the ocean and Pawleys Creek. 
2. Shopping is another favorite winter pastime. Hammock Shops Village is home to an array of stores selling unique items, including wine, homemade candy, clothes and, of course, hammocks. Pawleys Island General Store is a must-stop that sells local foods, art and crafts. 
3. Winter is also time for fresh seafood. Pick up shrimp, fish and crab meat from one of the local markets like Pawleys Island Seafood, Harrelson's Seafood, Murrells Inlet Seafood and Wicked Inlet Seafood. The well-appointed kitchens in our condos and beach houses provide everything you need to whip up a delicious meal. Our three-bedroom Little Bit of Everything property has an updated kitchen just waiting for the chef in your family. 
4. Enjoy a seafood meal out. It's less crowded at the coast during winter, and that means no wait to enjoy delicious coastal cuisine.  The MarshWalk in Murrells Inlet is home to seven restaurants where you can chow down. Some of the spots offer live entertainment as well. 
5. Make a splash for a great cause by "Freezin' for a Reason."  The Georgetown County Polar Plunge is an annual event to raise funds for the Special Olympics of South Carolina. Just raise a minimum of $50 to participate in the Plunge, held from 10-2 on Feb. 6 at The Oceanfront Litchfield Inn on Pawleys Island.  
6. Take in the new Nature Center at Huntington Beach State Park. The center connects visitors with a variety of wildlife through its interactive exhibits, including a touch tank with stingrays and horseshoe crabs and large reptile tanks with snakes and lizards native to the area. The Nature Center opened in September, having been rebuilt after a fire destroyed the previous facility in 2016. 
Book a winter stay at one of our Pawleys Island vacation rentals, and you'll feel right at home in no time.