Top 6 Reasons to Spend Spring Break on Pawleys Island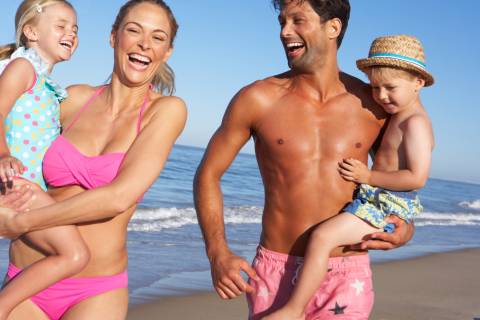 Let's see a show of hands: Who's ready for Spring Break? It doesn't take much cold weather to get us in the mood for going barefoot at the beach. Charming Pawleys Island makes the perfect getaway spot. Just 25 miles from Myrtle Beach and 70 miles north of Charleston, you'll feel a world away in this sleepy beachside town. There is so much fun awaiting in Pawleys Island, it's hard to narrow down all the great things it has going for it. But, we'll try. 
Sun, Surf and Sand
First up is the sprawling beach. What's not to love about an unspoiled, eight-mile strip of pristine white sand? The public beach on the southernmost tip of the island is a great spot with beautiful surf and even free parking. Huntington Beach State Park just north of the island also offers beach access. But stay in an oceanfront condo or cottage for the best beach access. 
Great Vacation Rentals
That brings us to the next reason to spend Spring Break on Pawleys Island. You get great accommodations at affordable rates. Sunset Lodge offers ocean views and a private dock for crabbing and fishing. With four bedrooms, it has plenty of space and screened-in porches on both the creek and ocean sides give you lots of places to enjoy those fantastic views. Our Porch vacation rental also offers ocean-front accommodations with four bedrooms and access to a creek-side dock. You get the best of both worlds. 
Mouth-watering Seafood
Some visitors come to the beach just for the food, and we don't blame them one bit. After all, our restaurants serve a style of Southern seafood that ranks with the most delicious cuisine you'll find anywhere. Rustic Table, for example, offers delicious dishes like blackened Mahi salad, shrimp 'n gritz, po-boys piled high with cornbread-fried oysters, flounder or shrimp. Chive Blossom Cafe serves an eclectic mix of traditional seafood fare prepared with Asian and Mediterranean influences. Enjoy she crab soup, jumbo lump crab cakes or shrimp and scallops over grits.
Wonderful Weather
We won't dwell on this but when it's cold in the Northeast, you have to love Pawleys Island's mild temperatures. Even during winter, daytime temps average in the 60s. In the spring, highs hit the mid-70s and lows hover in the 50s, which makes perfect spring beach weather.
The Great Outdoors
Of course, most folks come for the beaches, but there are plenty of other beautiful sites around Pawleys Island. Waccamaw River runs just to the west with marshes full of wildlife like egrets, alligators and turtles in a gorgeous natural habitat. and, on the other, a picturesque canal. Dozens of creeks and canals flow through the community as well. Pawleys Island Nature Center offer views or take an excursion with Surf the Earth eco-tours or Captain Steve's River Tours. 
Find A Fishing Hole
Last but certainly not least is the fishing. Whether you prefer to plop a cork into a creek, cast in the surf or take an offshore fishing charter, you'll experience a whopper of a fishing experience. 
Found your reason to visit? We'll see you for spring break!