Take Your Sweetheart on a Romantic Island Getaway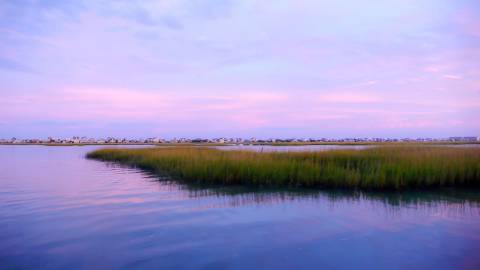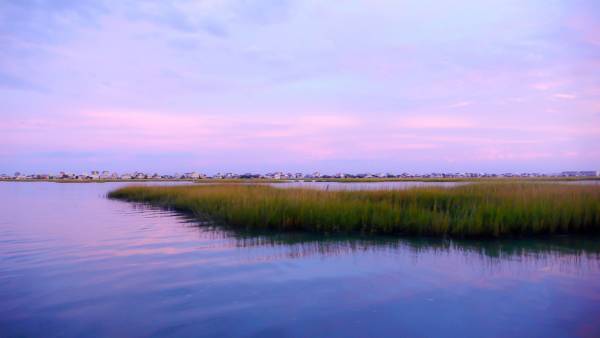 Set the bar a little higher than candy and flowers this Valentine's Day with a romantic getaway to the South Carolina coast. Honestly, the beach does most of the work, but up your game with a few of our favorite ways to pass the time.
Love in Bloom
Renew your vows at Brookgreen Gardens in Murrells Inlet. Each Valentine's Day, this gorgeous destination holds its Romance in the Gardens at 3 p.m. by The Gates. Couples receive a personalized certificate and professional photograph, along with a reception of champagne, punch, cake, nuts and mints. Brides receive a miniature bouquet of flowers. Tickets available starting in January.
Catch a Sunrise
We promise it's worth it to get up a little early for an island sunrise. After all, few things are as romantic as strolling the beach hand-in-hand along the waterfront. The South End Public Beach in Pawleys Island offers a spectacular viewing spot with a breathtaking strand of undisturbed, wide sand. Do something completely schmaltzy like drawing a heart in the sand.
Take a Sunset Cruise
If there is anything lovelier than a beach stroll as sunrise, it could be a boat ride at sunset. Book a one-hour sunset cruise with Express WaterSports out of Murrells Inlet. Your tour comes with complementary rum punch, white wine, and a fruit and cheese platter. Perfect!
Enjoy a Romantic Dinner
What says "I Love You" better than a delicious meal in an elegant restaurant? With is shady oaks, courtyard and classy atmosphere, Chive Blossom Restaurant & Bar makes the perfect spot for wining and dining your Valentine. Speaking of wine, they have a long wine list, sure to please the most discerning palate. Frank's & Frank's Outback is another elegant choice on Pawleys Island, while Costa Coastal Kitchen & Bar in the heart of Murrells Inlet offers fine Italian fare in a cozy, rustic atmosphere.
Sip Sparkling Wine with an Ocean View
Top off the night with a glass (or two) of Prosecco at Austin's Ocean One on Pawleys Island. Every seat in the restaurant has breathtaking views of the Atlantic Ocean. 
Picnic in the Park
Pack a picnic lunch for your second day of adventure. Huntington Beach State Park in Murrells Inlet has three miles of pristine beachfront right on the Atlantic Ocean. Throw out a blanket on the beach or one of the picnic areas. 
Honestly, it's like the Hammock Coast was made for this holiday. Let one of our property experts help you find the perfect retreat for your romantic getaway.