A Peek Inside Our Beach Bag: Must-Have Essentials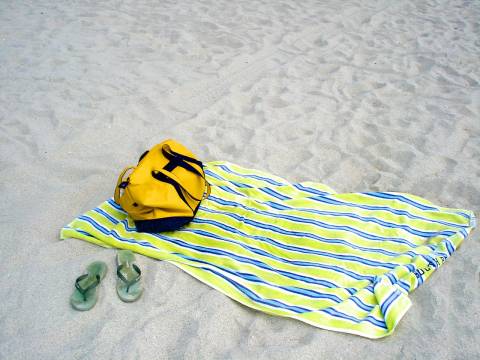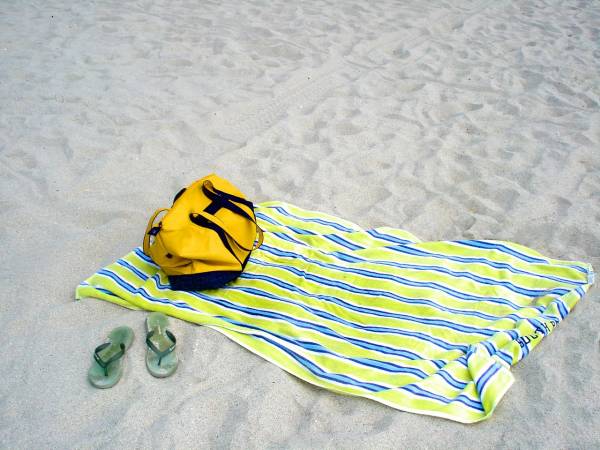 Heading to the South Carolina coast this summer? You'll want to pack all the essentials as well as some "extras" to make your relaxing day at the beach even better. If you took a look inside our beach bag, this is what you'll see. Read on to find out.
Must-Have Essentials for a Day at the Beach
Don't Get Dehydrated
First up, you'll want to take a cooler packed with water, juice and snacks to enjoy while you're soaking in the sun. After all, you don't want to get dehydrated. Get some grab-and-go fruit, bottled drinks and nutrition bars at one of the many grocery stores in Murrells Inlet, Pawleys Island or Georgetown.
Use Sun Protection
The sun can be harsh, so don't forget the sunscreen. No one wants a sunburn to ruin their vacation, especially on the first day! Even more importantly, ultraviolet A rays can cause skin cancer. Experts recommend using at least SPF 15 sunscreen, and those with fair skin or a family history of skin cancer should use SPF 30 or higher. The most important aspect of sunscreen is to use it right. Reapply after getting out of the water. Don't miss any hard-to-reach spots or areas easy to forget like the tops of your feet or that bald spot. Use plenty, and don't forget the balm to protect your lips as well.
Remember Hat and Shades
While we're talking about sun protection, throw a sunhat into your beach bag and wear sunglasses. Shades should indicate they block 100 percent of UV rays. And that wide-brimmed hat provides extra coverage for ears, neck and eyes.
Grab a Towel
Take a beach towel that is thick, extra long and colorful. Like to stretch out on the sand? Consider carrying a blan-ket or sheet, too. 
A Good Book
As for those "extras" that add the perfect touch to your beach bag, you can't go wrong with a good book. Beach time is perfect for catching up on those best sellers you've been meaning to read. Grab a great beach read by an author like Dorothea Benton Frank and Mary Alice Monroe, who write about the Lowcountry, or Mary Kay An-drews, Patti Callahan Henry or Erin Hildenbrand. If you prefer a good mystery, delve into the latest from James Patterson or Paula Hawkins. 
Save the Phone
We would say leave the phone at home - you're on beach time, after all - but you'll probably photograph some of those postcard-perfect scenes. So bring a water resistant pouch to protect your smartphone from the saltwater, sand and sun. Throw in the earbuds, too, so you can listen to your favorite beach tunes without disturbing your beach neighbors.
Keep It Cold
The cooler will keep your drinks on ice, but bring an insulated glass for when it's in your hand. 
Now, you just have to pack the bag and hit the road to your South Carolina vacation rental.