Party for the Planet at Brookgreen Botanical Gardens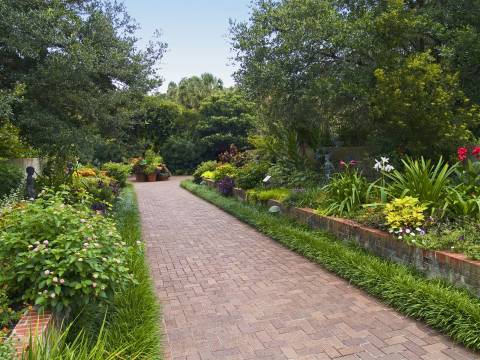 Celebrate Earth Day at one of the most beautiful spots on the South Carolina Coast as Brookgreen Gardens hosts Party for the Planet from 10 a.m. to 4:30 p.m. on Saturday, April 25. 
The event, which will be held at the Wall Lowcountry Center Complex, features music, activities, crafts, guided tours and more. This is a family-friendly event included with garden admission. 
While you're at the Wall Lowcountry Center, see the Lowcountry: Change and Continuity exhibit that tells the history of the land from the time of the early Native Americans to the present day. 
Brookgreen Gardens combines art, nature and history for a unique destination. Its Botanical Gardens is 9,127 acres of natural and cultivated landscape on an historic site. It has been named one of the Top 10 Botanical Gardens in America and is the recipient of the 2019 Garden Excellence Award from the American Public Gardens Association. 
Brookgreen Gardens also houses a large collection of American Sculpture, spread throughout the park. It is one of the finest outdoor museums of its type in the world with a collection of more than 2,000 works by 425 artists.
Take a walk along the Lowcountry Trail, a beautiful boardwalk that leads across the hillside overlooking Mainfield, a restored rice field. There are also several excursions you can take to get an in-depth look at area, including The Creek Excursion, Trekker Excursion to a plantation cemetery and Civil War fort site, Oaks Plantation Excursion and a Silent Cities Cemetery Tour. 
Visit the Lowcountry Zoo to see native animals in areas maintained as close as possible to their natural habitats. 
Brookgreen Gardens is lovely anytime of the year, but it really shows off in the spring. Azaleas are in full bloom, as are the rain lilies, daffodils, snapdragons, Iceland poppies and dozens of annuals, perennials and trees.
Stay in a nearby rental like Our Happy Place in Litchfield Beach, a three-bedroom, two-bath home with all the comforts of home. Or choose Annie's Dream, a four-bedroom, three-bath house on the north end of Pawleys Is-land that features a creek dock.