Instagram-worthy Spots You Shouldn't Miss on Pawleys Island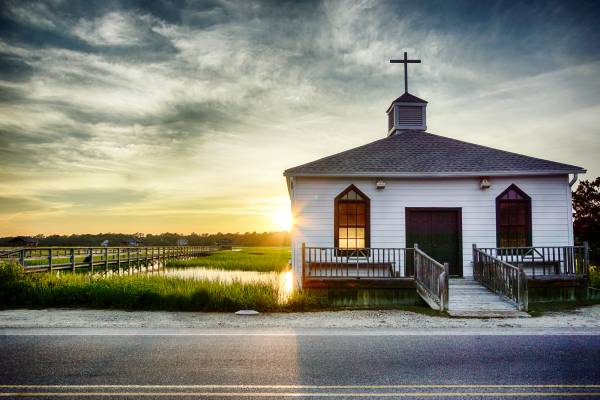 Do you love a good #NoFilter photo for your Instagram feed? We've got spots you can't miss on your next Hammock Coast vacation. Whether you want to snap a sensational sunset or a breathtaking plantation vista, add these fun spots to your next photo-op list. 
Hagley Landing on the Waccamaw River
The myriad of brilliant colors in a well-shot sunset photo creates the perfect Insta-worthy opportunity. One of the best spots to snap a Pawleys Island sunset is at Hagley Landing on the Waccamaw River. It's a small area so there won't be a lot of people. It's also a great place to launch a kayak if you want to shoot photos from the water. Take Hagley Drive off Kings River Road, then drive until you hit the boat launch. You can also take County Road S-22 758 from Highway 17 (Ocean Highway). 
Pawleys Island House of Worship
Another picture-perfect site for sunset shots is Pawleys Island House of Worship, a quaint chapel at the south end parking lot. Originally home to the Pentecostal Holiness Church in Georgetown, the church was dismantled and transported to Pawleys Island in the late 1940s. With its location on the saltwater marsh, the little chapel is Insta-worthy any time of day, not just at sunset.
Laughin Place Vacation Rental
In Pawleys Island, stay at the five-bedroom Laughin Place, a two-story home with decks that offer creek and oceanfront views. 
Hopsewee Plantation
Or, head to Georgetown to visit Hopsewee Plantation, where the front view of the main house makes an iconic photo. While it is privately-owned, Hopsewee's owners give tours of the home and grounds, which include two slave cabins, mossy oaks and beautiful river views.
Atalaya Castle at Huntington Beach State Park
Atalaya Castle at Huntington Beach State Park is another of those quintessential spots to photograph. Built by Archer Huntington and his wife Anna in the early 1930s, the castle's style is Moorish architecture combined with Huntington's imagination. Anna, an artist and sculptor, added her touches as well. The castle, which is on the National Register of Historic Places, has 30 rooms laid out around three sides of a courtyard. In the center of the courtyard is a 40-foot tall water tower.
Hobcaw Barony
Or, take a tour of Hobcaw Barony, a private research reserve with 16,000 acres that encompass a diversity of coastal ecosystems. The property holds more than 70 cultural sites including cemeteries, slave cabins and historic homes. During the open-air tour, visitors stay in their own vehicle but get the opportunity to explore Friendfield Village on foot. This African-American village was once home to 100 slaves. It houses a 19th-century church as well as several cabins. There is also the riverfront, pier, lighthouse and more, all of which make great snapshots.
Hobcaw Barony backs up to DeBordieu, a private community in Georgetown. Where the two properties meet there are awesome views and it is a cool spot to visit at sunset for panoramic shots. 
Book a stay at one of our fabulous properties in DeBordieu, such as the luxurious, seven-bedroom Cedar Lodge or the three-bedroom Little Bit of Everything. There are plenty of rentals to choose from in this resort community, which features a private beach, walking paths, nature trails, award-winning Pete Dye golf course, fitness center, dining, two additional Oceanfront pools, playground, sand volleyball court and much more.
 Browse all properties including Pawleys Island, Georgetown, Litchfield Beach, and Debordiue vacation rentals!