Get Out on the Water with a Day Sailing Trip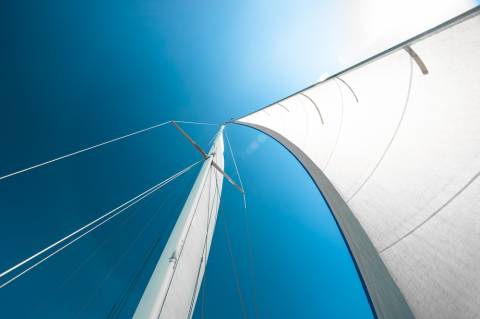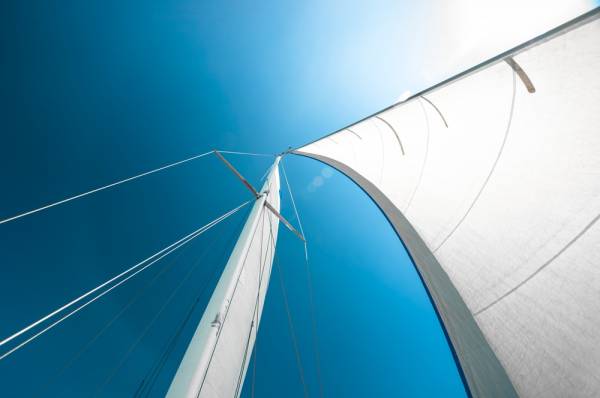 Ready to feel the wind in your hair and sun on your face while gliding across the water? Experience the fun of a sailing adventure with Wallace Sailing Charters. 
Hop on board at Georgetown for a private cruise of the harbor aboard a 40-foot Beneteau yacht. The experienced captain Dave and his wife Laura have been sailing for more than 20 years, opening Wallace Sailing Charters in 1999.
The area is perfect for sailing, offering some of the best spots anywhere on the Grand Strand.
Take a two-hour sail that cruises between two wildlife preserves, Hobcow Barony and Tom Yawkey, through the tranquil waters of Winyah Bay and the Intercoastal Waterway. 
If you're celebrating an anniversary (or want to make a surprise proposal), take a romantic sunset or moonlight cruise.
On a four-hour cruise, sail through the bay to the mouth of the Atlantic Ocean for a close-up view of the Georgetown Lighthouse. When Capt. Dave sails north along the Intercoastal Waterway, passengers are treated to views of abandoned rice plantations and the prettiest waterway the South has to offer. Sail a little longer and stop at the Wacca Wache Marina in Murrells Inlet for a late lunch.
Or take a trip to a secluded island to enjoy seashell hunting, a picnic and sunbathing. Hit the open waters of the Atlantic Ocean on a longer excursion of six-hours or even overnight.
Wallace Sailing Charters gets thumbs up from its passengers who say, "This is one of the most relaxing experiences of my life, and I would highly recommend it to anyone." 
For your stay, choose a comfortable vacation rental close to Georgetown. Yabba Dabba Dieu is a four-bedroom, 4.5 bath home located just off a golf course in DeBordieu. Unwind on the wide screened porch and enjoy amazing views of the lake. Guests also have access to golf, tennis, dining, fitness center, private beach, two pools and much more.
If you prefer an oceanfront property, check out Summer Haven, which also has four bedrooms, 4.5 baths, along with captivating views from either of two glassed-in porches. This elegant and sophisticated home in an exclusive gated community makes a wonderful place to while away a pleasant summer day.
Enjoy the secluded beaches of South Carolina as you venture out this summer. With something for everyone, there's no better place to relax and recharge.