Escape the Winter Blues on the Grand Strand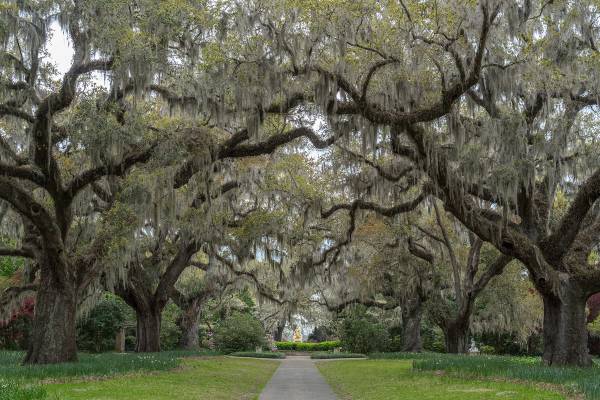 Anticipating those after-holidays blues? No need to get down. Just get out, and plan a getaway along South Carolina's Grand Strand.
Even though it's winter (or maybe because it's winter), Brookgreen Gardens in Murrells Inlet is a wonderful place to spend the day. With its colorful Botanical Gardens, spectacular sculptures and Low-country history, Brookgreen Gardens has something blooming all year 'round.
Then there's the cuisine. Discover Low-country classics at the Rustic Table or Bistro 217 on Pawleys Island. Or, head to the Big Tuna Raw Bar in Georgetown for fresh local seafood and cold beer. Don't let the name fool you. Though the menu includes tuna tartar, they also serve plenty of favorites like fried crab cakes, oyster and shrimp po-boys, fried flounder, and shrimp and grits. Can't be singing the blues with dishes like that! Throw in a specialty craft cocktail or two (may we suggest the Cool as a Carolina Cucumber at the Rustic Table), and you'll be singing a completely different tune. The Rustic Table also offers an extensive wine list.
Nothing beats the blues like recreation, and the Hammock Coast offers plenty of opportunities to get outdoors. Whether you enjoy fishing, kayaking, beach combing or hiking, you can find it on South Carolina's coast. At Hun-tington Beach State Park, you'll find three miles of wide-open beaches to explore. Or book a fishing guide to get out on the water. Yes, you can still fish during the winter months! Just layer up in case we have a cool day. No mat-ter what time of year, you'll still need sunscreen, too. 
If getting outside doesn't lift your spirits, maybe shopping will. There's plenty of unique shops and boutiques to browse, including The Hammock Shops Village in Pawleys Island, stores along Front Street in Georgetown, and the Lazy Gator Unique Gifts and Christmas Treasures in Murrells Inlet.
Escape the winter blues with a relaxing getaway. It's easy to book a stay at one of our condos, cottages or beach homes that put you in the middle of all the activities on the Hammock Coast.