Best Ways to Spend Easter on the Hammock Coast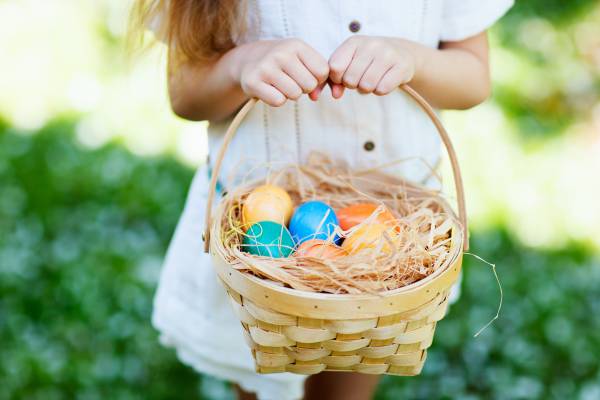 Spring is here, people!  That means trading in your dark winter hues for the pastels of blue, pink, yellow, and green. That's right. Easter is just around the corner and fortunately the Hammock Coast is just a hop, skip, and a jump away. 
Easter is a beautiful time for enjoying our coastal hamlets, so pick a spot and plan a South Carolina getaway. There's no need to hunt for a great deal on Hammock Coast vacation rentals. We can set you up with the perfect rental for a memorable and worry-free stay. We've got properties in a range of styles and sizes, as varied as the eggs in your Easter basket. So choose a spot and relax to enjoy your holiday getaway.
Enjoy Brunch among the Blooms
There's nothing quite like a visit to Brookgreen Gardens and its Botanical Gardens. It is, after all, the floral jewel of coastal South Carolina. And while the Botanical Gardens is beautiful year 'round, at Easter time the flowers pop in their majestic finest with rain lilies, daffodils, spring snowflakes, Iceland poppies, daisies, snapdragons, azaleas and Silverbells in full bloom. Located in Murrells Inlet, Brookgreen Gardens is open from 9:30 a.m. to 5 p.m. daily.
On Sunday, April 21, enjoy the special Easter Buffett at Azalea restaurant at the Botanical Gardens. 
Hunt for Easter Eggs
Take your kids to the annual Easter Egg Hunt at the Hammock Shops Village in Pawleys Island on Saturday, April 20. Hammock Shops Village is a family-friendly destination where you can watch weavers at their craft, chow down on a juicy burger and shop for wine, candy, gifts, and art.
Pull up a park bench and enjoy the shade while watching the kids frolic around the playground. 
Celebrate the Savior at Sunrise
Garden City Chapel holds a community sunrise service each Easter, at a site two miles south of the Garden City Pier on Waccamaw Drive in Murrells Inlet. 
Pawleys Island Presbyterian Church holds a sunrise service at 6:45 a.m. at the sound end of Pawleys Island.
Not an early riser? No worries. Easter services will also be held at churches around the Hammock Coast, including at 9 a.m. and 11 a.m. at The Abbey at Pawleys Island. 
Celebrate the Easter season with a beach getaway. Just hop on over and enjoy your stay.