Best Ways to Prepare Your Fresh Catch During a Pawleys Island Vacation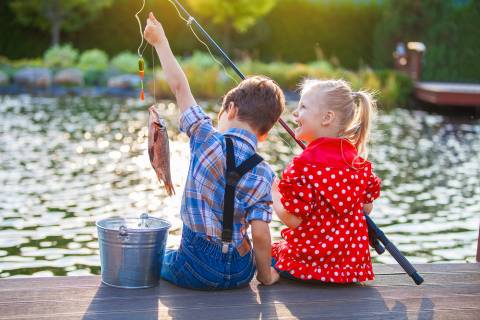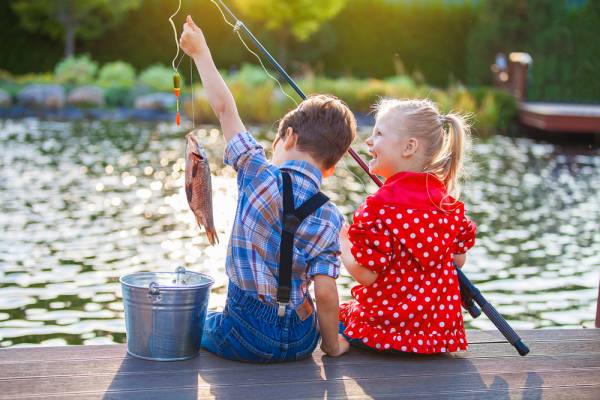 Savoring fresh, local seafood makes up a big part of a coastal vacation experience. South Carolina's waters teem with redfish, black drum, cobra, Spanish mackerel, sheepshead, and speckled trout.
Fish for redfish, spotted sea trout and flounder are found in creeks and around jetties in Murrells Inlet and Pawleys Island. All are abundant year-'round, but late spring is best for legal-size flounder. 
Use minnows, bait fish or shrimp, and fish the bottom for flounder. Reds hit cut bait and shrimp, while lures, jerk baits and plastic baits work for sea trout. Use this handy-dandy guide from the South Carolina Department of Nat-ural Resources for more information on salt-water fishing.
While you can catch those fish from area piers and shoreline, book a charter to fish offshore and nearshore reefs. Murrells Inlet Fishing Charters has seven boats ready to get you on the fish. Carolina Hook & Line Co., in Murrells Inlet also books charters. Plan to reel in Spanish and King mackerel, black drum, and bull reds. Ask your charter crew about local restaurants that will cook-your-catch.
Or cook it up yourself in your Pawleys Island vacation rental, with a well-equipped kitchen to prepare your family's favorites. For example, our two-bedroom, two-bath TB 85 Latitude Adjustment has a gourmet kitchen.
For larger groups, the six-bedroom Seabreeze IV vacation home also offers a gourmet kitchen fully stocked with all the comforts of home. It features a wet bar with an ice maker so you can enjoy a few cocktails while making din-ner. The large dining table seats 12.
Dutch Courage, a 5.5-bedroom home that puts you right on the beach, offers brand new state-of-the-art stainless steel appliances, large dining room and grills for outdoor cooking. 
Need a recipe to get you started? Sallie Ann Robinson, a native of the South Carolina coast, is a chef, cookbook author and cultural historian. Sallie Ann has a simple, but tasty recipe for those speckled sea trout you reel in. It uses only five ingredients.
First, clean and scale your trout. If you take a charter, they'll do that for you. (Be sure to tip the deckhands). If you're on your own, use this illustrated guide. 
After cleaning and rinsing the fish, pat them dry with a paper towel, and sprinkle them inside and out with salt and pepper. Put flour in a bag (paper or plastic), add the fish, and shake until fully coated. 
Heat the oil in a skillet. Test the oil temperature by dropping in a dab of flour and adjusting the heat so the flour browns, not burns. Shake excess flour from the fish and add them to the hot oil in the skillet. Cook them for sever-al minutes to brown one side, then turn and brown the other. Serve the fish hot and crispy.
Prefer to grill your catch? Brush the fillets with olive oil and season with salt and pepper. Use parsley stems, garlic and lemon for additional flavor. Brush the grate with oil and grill the fish over medium-high heat for about 10 minutes or until it's lightly charred and easily releases from the grate. Voila!
Now you're living the coastal life!