Best Places to Celebrate the Holidays on the Hammock Coast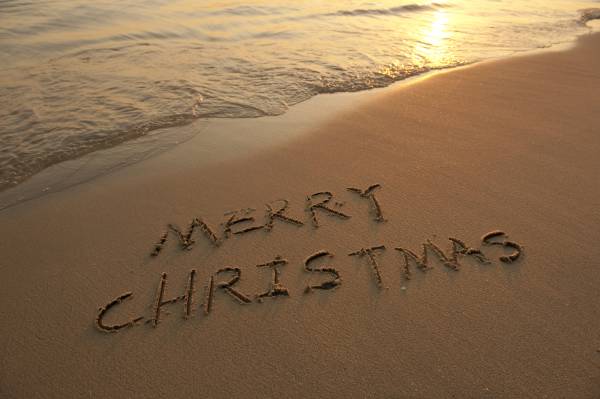 Celebrate the season this year with a holiday getaway to the Hammock Coast. Get away from all the hustle and bustle of the holidays in our communities of Pawleys Island, Murrells Inlet, Litchfield Beach or DeBordieu. These quaint, charming towns offer a quiet place to relax while still enjoying the sights and sounds of an old-fashioned Christmas.  
10 Nights, 1 Million Lights
Walk into a magical winter wonderland during the Night of a Thousand Candles at Brookgreen Gardens. This annual event has been called the "Best Christmas Lights in South Carolina." It's no wonder with more than 5,000 hand-lit candles and millions of sparkling lights. The path lights up and winds through 250-year-old trees, sculptures, fountains and gardens. The Christmas tree only has more than 130,000 lights. Prepare to be amazed. Night of a Thousand Lights takes place from 3 to 10 p.m. on Thursday, Friday and Saturdays beginning Dec. 5 through Dec. 21.
Get in the Holiday Spirits
Not only does the Marsh Walk in Murrells Inlet get all decked out in holiday lights, it also offers a unique holiday event, the Annual Santa Crawl. This year, the Crawl takes place on Dec. 21. Participants can enjoy delightful spirits with featured Tito's holiday drinks from each restaurant on the MarshWalk while feasting on unforgettable festive dinner special fare. Think pub crawl, but with Santa hats. Or be Scrooge, the Grinch or Buddy the Elf, whatever gets you in the Christmas spirit. The top three most-spirited outfits receive gifts. Winners will be announced at Bovine's back deck at 10 p.m.
Old-Fashioned Christmas
Join the festivities as the Kaminski House Museum in Georgetown celebrates its 250th Birthday Party on Nov. 16 when they Light Up the Lawn. Built in 1769,  this home has been restored to its original glory. Dance under the oaks to big band music and enjoy specialty pizza. Tickets are $5 for children 12 and under and $15 for adults and children 13 and over. Proceeds benefit the museum's interior restoration project. 
The Museum will also host its Designer Holiday Showcase on Monday, Nov. 18. Some of the area's best home decor designers have decorated museum rooms in holiday splendor. Following the showcase kickoff, guided tours are offered Monday through Saturday at 11 a.m., 1 and 3 p.m. until Dec. 31.
As part of the 250th celebration, special tours are set during the Candlelight Open House on Dec. 5, 12 and 21. See rooms decorated in holiday splendor. Call 843-546-7706 for details on these holiday events.
Make us your home for the holidays with a stay in an island retreat, oceanfront property or cozy condo.