8 Festive Ways to Spend the Holidays on the Hammock Coast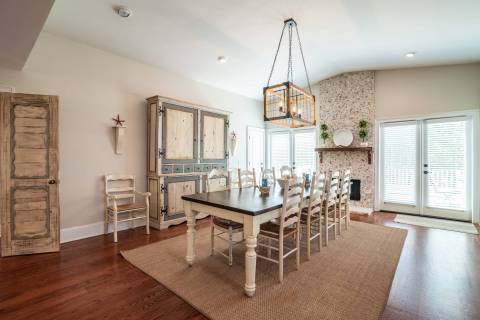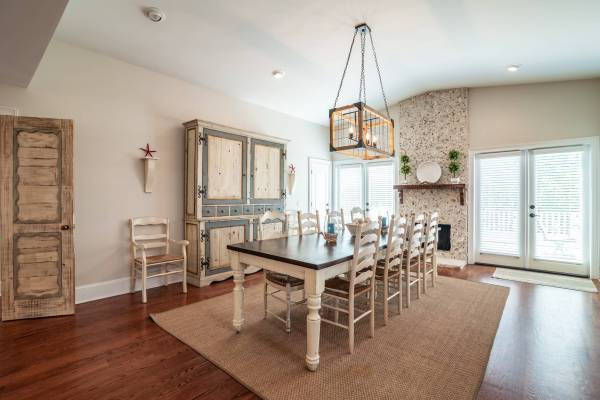 It's the most wonderful time of the year. Yes, the holidays are upon us. What better way to celebrate than with a Hammock Coast getaway? Whether for Thanksgiving break or Christmas, there are plenty of reasons a beach vacation makes sense this year. 
Gather Together
The holidays are all about spending quality time with family and friends. This year do something different with the fam by getting away from it all on the coast. Our Hammock Coast vacation homes make you feel at home for the holidays with comfortable accommodations, gourmet kitchens and spacious decks and porches. Sandcastle on Pawleys Island, for example, sleeps 18 with 7 bedrooms and 3.5 baths. Enjoy your Thanksgiving dinner in a dining room with a view of the Atlantic Ocean. At Meant 2 B'each in South Litchfield, a large kitchen is perfect for preparing your holiday meal. There is even a butler's kitchen with a beverage and wine fridge. The 10-foot dining table gives you lots of space for entertaining, and guests can dine on the deck as well. 
Run, then Eat
The Myrtle Beach Turkey Trot on Thanksgiving Day, Nov. 26, is a great way to burn calories before enjoying the traditional stuffing. The event is held at four locations around Myrtle Beach, including Surfside Beach with a 5K and 10K. Start and finishes at the Surfside Pier. 
Hit the Stores on Black Friday
Avoid the big-box stores and enjoy a memorable Black Friday shopping experience at The Hammock Shops Village on Pawleys Island. From clothing boutiques to gourmet foods to the Christmas Mouse to the Original Hammock Shop, you are sure to find something for everyone on your list at the nearly two dozen stores. Sip some wine, watch demonstrations of hammock weaving and basket making, and grab some lunch. It's a beautiful way to spend the day after Thanksgiving.
Enjoy a White Christmas
Of course, our area won't be white with snow, but you can watch those white caps roll in at the beach this holiday season. Huntington Beach State Park at Murrells Inlet is a top pick for beach lovers, with a sweeping view of the Atlantic Ocean. The southern tip of Pawleys Island is another favorite, or enjoy a walk along the beaches of Litchfield and North Litchfield, which has several public beach access points. A beachfront stay at a property like The Porch also affords you a wide view open view of the ocean. 
Walk in a Winter Wonderland
Take a stroll along the garden pathways during Nights of a Thousands Candles 2020 at Brookgreen Gardens. This annual event brightens the holidays with more than 2,700 hand-lit candles and countless sparkling lights. Sip a warm cup of cider, cocoa or wine as you enjoy the sights, and hear holiday music and carolers singing. Additional nights have been added this year for social distancing. Get your tickets in advance (this is required) for the nights set Nov. 28-29; Dec. 2-6; Dec. 9-13; Dec. 16-20; and Dec. 26-31. 
Deck the Halls
Take part in activities as our coastal communities get all decked out for the holidays. The Festival of Trees celebrates an old-fashioned Christmas at Hammock Shops Village on Nov. 30 through Dec. 6. The free event features beautifully decorated tabletop trees up for Silent Auction throughout the village. A Tree Lighting Ceremony and Santa Express Train will be held on Sunday, Dec. 6. The Inlet Holiday Tour of Homes takes place from 10 a.m. to 4 p.m. on Saturday, Dec. 5. Put on by Murrells Inlet 2020 showcases spectacular homes across the area all dressed in holiday finery. Tour takes place from 10 a.m. – 4 p.m. and tickets are $28. Call 843-357-2007.
Here Comes Santa Claus
From 6 to 7 p.m. on Dec. 5, the Georgetown Lighted Boat Parade sails along the Harborwalk, offering a spectacular display of holiday lights. Following the Lighted Boat Parade, head over to Francis Marion Park for the lighting of the city's Christmas tree. Call 843-546-8212 for info. At 3 p.m. on Sunday, Dec. 6, the Murrells Inlet Christmas Parade rolls, starting at Wilcox Avenue and traveling down Highway 17 Business until it ends at Wachesaw Road. Local high school bands, community groups and businesses participate, but the highlight is Santa and Mrs. Claus!
Welcome the New Year
We are all ready to see 2020 in the rear-view mirror, right? Celebrate the occasion. Some of the traditional New Year's Eve celebrations, such as the one at the Marshwalk in Murrells Inlet, are still TBD. But you can still light up the sparklers and pop the bubbly during a stay at the beach. Welcome 2021 with a Hammock Coast getaway.
Make plans now for a holly, jolly season. We'll make you feel at home for the holidays.