7 Pluses for Playing Winter Golf in Pawleys Island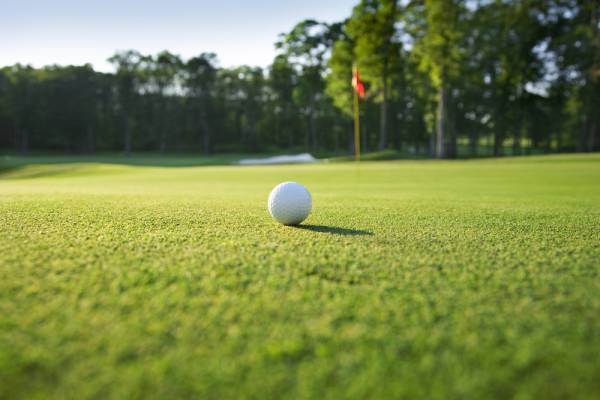 The stunning, natural beauty combined with challenging holes make the quaint coastal community of Pawleys Is-land a favorite destination for golfers. Golfweek ranked two Hammock Coast golf courses in its top 100 public courses for 2020. Once you've played a round on either course, you understand why.
Exceptional Beauty
With an "alley of oaks" and stunning vistas, Caledonia has received accolades since opening in 1994. Built on the site of a late 1790s rice plantation, Caledonia is known for its breath-taking landscape and extraordinary design. The designer took care to preserve the natural setting, including those centuries-old live oaks. 
Modern Play
True Blue Golf Club offers a modern, muscular design with vast fairways and undulating greens that make it a joy to play.  It's known for its dramatic, fun layout with rolling terrain and plenty of hazards to keep things interesting.
Added Bonus
Those two courses are not the only ones on the Hammock Coast that get rave reviews. In addition, The Heritage Club course also made Golfweek's list of "Best Courses You Can Play." With fairways bordered by ancient cypress and live oaks, Heritage is another spectacular course to play. 
Winter Weather
While peak golf seasons are spring and fall, the Hammock Coast's wonderful weather make it perfect for year 'round play. After all, the daily highs in January are 56 degrees, and that's our coldest month. Take advantage of this slower-paced season to get in all the golf you want. 
Burgers & Beer
After playing 18 holes, hit the grill for a hearty burger and a cold brew. True Blue Grillroom serves breakfast, lunch and dinner with a full menu. The Caledonia Grillroom is open for lunch and offers Lowcountry favorites along with sandwiches and salads.
Short Drives
One of the perks to renting with Tidelife Vacation Rentals is the number of properties that put you right on the course. TB 70A Pawleys Salt N Light, for example, is a 3-bedroom, 2-bath vacation home offering a nice view of the True Blue course. That rental, along with others, puts golfers within proximity to Caledonia, Heritage and True Blue courses. TB 79D Pawleys Pearl is also a three-bedroom property with quick access to the tees.
And More Golf 
Those three courses are just a few you can experience on Pawleys Island. Others include Founders Club, Litchfield Country Club, Pawleys Plantation Golf & Country Club, River Club, The Reserve Golf Club, Tradition Club, and Willbrook Plantation Golf Club. 
There are a lot of reasons players of all skill levels enjoy Hammock Coast courses. Come discover our great golf for yourself.