4 Hot Fourth of July Events on the Hammock Coast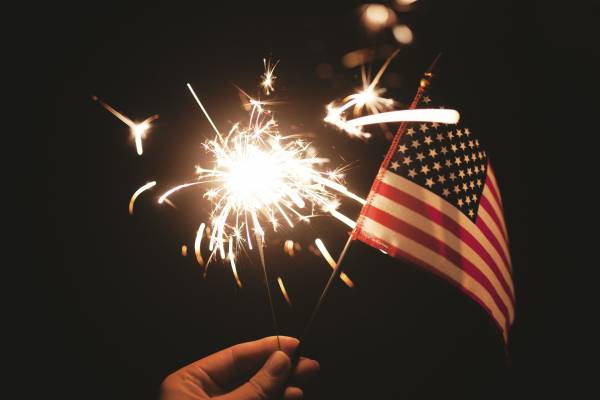 Wave that red, white and blue during your Independence Day vacation in one of the Hammock Coast communities. There are plenty of ways to celebrate our nation's birthday, but here are a few of our favorites.
July 4th Events 
The Murrells Inlet Boat Parade begins at noon on Thursday, July 4 at Garden City Point and goes past the Marsh-walk all the way to Morse Park Landing. Spectators can watch the parade from anywhere along the Marshwalk. Decorate your boat and head on South to the annual Boat Parade in Murrells Inlet.
Fourth of July Fireworks in Murrells Inlet begin at 10 p.m. Thursday, July 4, at the end of Veterans Pier, and can be seen from anywhere along the Marshwalk as well as down the marsh shoreline at Belin United Methodist Church and Hot Fish Club. 
Join the Town of Pawleys Island for the 53rd annual Pawleys Island Fourth of July Parade, which rolls at 10 a.m. on July 4. Join in the celebration by decorating your golf cart, car, boat, truck bed — anything that can be turned into a patriotic display for 4th of July in Pawleys Island. Register your float at Town Hall in advance or register the day of the parade. Cost to enter a float is $15 in advance or $20 the day of the parade. 
The Surfside Beach 4th of July Celebration takes place from 6 to 10 p.m. on July 4 at Surfside Pier, located at the intersection of Surfside Drive and Ocean Boulevard. The event features live entertainment and family fun.
You can also just chill on the beach, enjoy some watermelon and cook out hamburgers and hot dogs at your Ham-mock Coast vacation rental. 
While enjoying a Hammock Coast 4th of July, remember that fireworks are not allowed on beaches in Pawleys Is-land, Huntington Beach State Park and many others along the Hammock Coast. Because laws differ on various beaches, be sure you know the rules before you light up the bottle rockets and start shooting them on the beach. 
Surfside Beach, for example, allows fireworks on the Fourth of July but they can only can be discharged on the beach between the dunes and the water line. 
And if you do shoot them, be sure to pick up the litter left behind and leave only footprints.