10 Best Outdoor Activities on the Grand Strand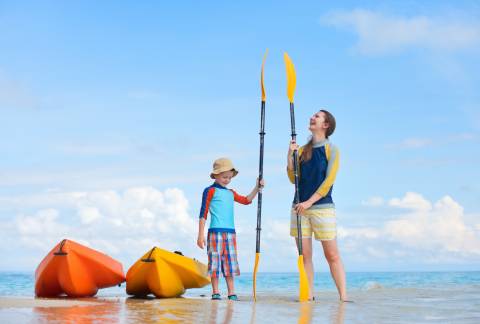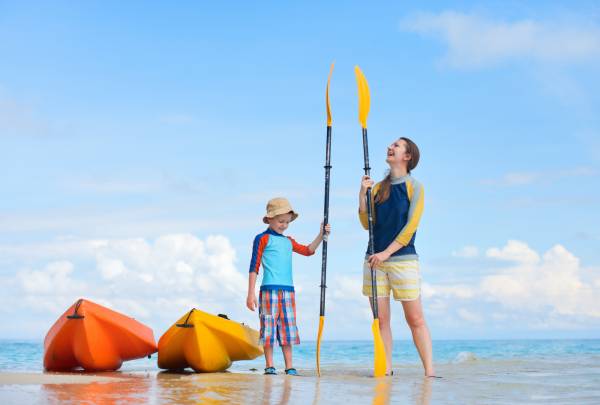 When days get warmer and longer, it's time to experience the Great Outdoors along the South Carolina coast. Fortunately for you, there are quite a few ways to do just that near your Pawleys Island vacation rental. Spectacular landscapes surround the island, with the wild and majestic Atlantic Ocean to the east and the winding Waccamaw River and its tributaries to the west.
Of course, with such proximity to water, Pawleys Island is robust with boating opportunities.
Get in a day of paddling with a rental from Pawleys Kayaks. They'll deliver boats to your rental, along with everything else you need like paddles and life jackets. Or have them delivered to one of the launches like Tom Crocker Landing or the south end of Pawleys Island. If you want to keep a kayak for more than a day, no problem. They rent by the week as well. 
If you prefer to kick back on a motorboat, take a pontoon boat trip with Captain Steve's River Tour. These are custom tours so clients can be picked up and dropped off at their location. Then Capt. Steve will take passengers on a historic and scenic Waccamaw River Plantation Tour aboard the 22-foot Sweetwater boat. 
Fishing charters for all ages and all skill levels are another favorite way to spend a day. You can book an excursion with Carolina Guide Service for experienced guides who will put you on the fish. Charters include rods, bait, tackle, and fishing license. 
Of course, a favorite coastal activity is relaxing on the beach. Rent lounges, umbrellas, and other beach gear from VayK Gear or Vacation Gear. Those outfitters can also set up beachgoers with toys like Boogie boards, bikes, and standup paddleboards.
In fact, bicycling is another excellent way to enjoy the Great Outdoors. VayK Gear and Vacation Gear deliver bikes to your vacation property. Explore the island on two wheels along the Waccamaw Neck Bikeway, which offers almost 10 miles of twisting trails from Murrells Inlet to Pawleys Island. The trail traverses Huntington Beach State Park as well.
If you haven't tried standup paddleboarding, you're missing out on a watersport that's fun for all ages and all skill levels. Combine kayaking with surfing, and you've got the idea. With the wide board, it's easier to stand on than you might think. The flat water in the marsh makes for a leisurely paddle. 
With sweeping beach vistas, trails, and wildlife, Huntington Beach State Park in Murrells Inlet makes a beautiful place to enjoy nature. Check out loggerhead turtles and maybe an alligator along its nature trails. The Park has three miles of beach and picnic shelters.
Birdwatching is another outdoor activity enjoyed at Huntington Beach State Park, Hobcaw Barony, the Tom Yawkey Wildlife Center, and Brookgreen Gardens. Pawleys Island is a birder's paradise, home to species such as the Baltimore oriole, rose-breasted grosbeak, scarlet tanager, and indigo bunting. Of course, there are also an array of shorebirds and sparrows, finches, chickadees, cardinals, house finches, brown-headed cowbirds, and red-winged blackbirds.
Speaking of Brookgreen Gardens, it offers another attraction for outdoor lovers. Walk the Lowcountry, Enchanted Storybook Forest or Children's Sensory and Nature trails, and visit the Lowcountry Zoo. Or browse more than 2,000 works in the American Sculpture Garden. (Note: Guided tours are not currently available). 
A round of golf is another great way to enjoy nature. Fortunately, several of our prime vacation properties are located on the True Blue Golf Course, a spectacular setting for 18 holes. Situated on a former rice and indigo plantation, True Blue offers rolling terrain and native vegetation, making it a beautiful and challenging course. It's been ranked among the top 25 in the South by Golf Digest.
So, did we mention the outdoor activity you enjoy while on a Grand Strand vacation? Let us know.